Beauty Shot_____
Tribute to Nikolay Georgiev (fuelstains)
Dog Bot is a personal project made during my spare time and weekends. It all started with a 2D sketch from Nikolay Georgiev (aka fuelstains). I used it as a learning exercise to practice hard surface modeling more. Made in Maya, I tried to respect the global shapes and keep the spirit of the initial sketch. But I also wanted to add much more details to make it believable. This is the final result. Hope you will like it!...
---
Process_____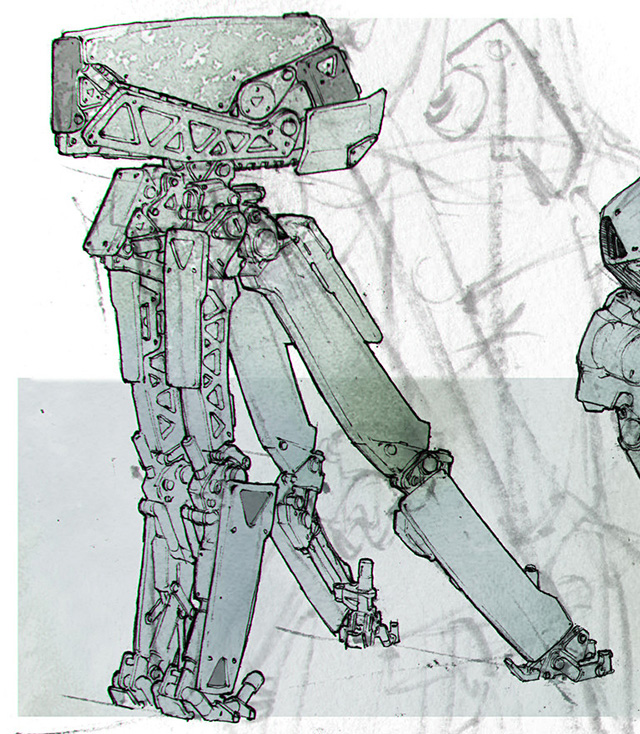 Initial 2D Sketch from fuelstains
This is the initial sketch from fuelsatains. I am a big fan of his work and discovered him on instagram. I started this project on my own and I wanted to give justice to his sketch that I simply loved. I showed him the very first blocking out to have his feedback and informed him that I was trying to turn his sketch into 3D. He reacted very well to my first message and really loved the results so far. So I kept working hard on it and kept asking for his feedback from time to time. It was a really fun process and I am really happy and quite proud that the original artist simply loves it! Thanks man!